Any incumbent insurance firm knows that the biggest disruption they face comes in the form of insurtech firms.
Those tech-forward, often small companies that invest in and rely on innovative pieces of technology that have the potential to upend some of the industry's more traditional operations.
Operations like:
• Customer service, where insurtech firms offer greater connectivity;

• Product offering, which insurtech firms can hyper-specify thanks to increased customer interaction; and

• Underwriting, where insurtech firms can attract and retain valued customers.
These aren't the only practices that insurtech firms are investing in. This year and the years to comes are poised to become even more disruptive to incumbents, as tech in outside industries continues to evolve and inspire.
Here are three tech trends insurtech firms are banking on and that incumbent insurance companies should be paying attention to.
Real-Time Data Collection
This has been a topic of conversation for us in the past. However, as this year has unfortunately shown us, unexpected natural- and health-related crises aren't so unexpected anymore.
Customers want to ensure that they're covered even under split-second circumstances, scenarios that incumbent firms without real-time data collection have little leverage in.
DropIn is one insurtech company that provides on-demand video streaming to deliver nuanced auto and property assessment, expediting the underwriting process and digitizing files in the process.
Even if incumbents don't invest in this particular form of claims processing assistance, they can surely can inspiration from it and develop (or invest in) consumer-use tech.
Transparency Through Price Comparisons
Insurance plan prices are often shrouded in secrecy. Customers may want to conduct their own personal price comparisons, but the formulas they're using might be different from the companies', potentially getting stuck in a costly plan.
Also, simply put, conducting price comparison can be time consuming.
Want to see how your employees think you can retain customers? Check out our ROI calculator to see how tapping into employee wisdom can give you an innovative edge
To help alleviate consumers' fears of overpaying and the headache of figuring out the best plan, some insurtech players are providing transparent insight into their pricing model based on personalized data.
Haven Life is one life insurance agency that, unlike some of their own competitors, has actually teamed up with a large, traditional insurer, in their case MassMutual.
Haven Life provides real data from consumers (excluding sensitive data, of course) that not only provides insight into their own pricing, but also their competitors—or MassMutual's competitors. Even if someone decides to go elsewhere, they similarly don't have to enter much of their own personal data to get a quote.
More consumers looking for ways to receive quick, mostly anonymous, and transparent quotes. Incumbents that don't offer that seem too sluggish to consumers, a somewhat superficial belief that can indeed cost lost leads.
Accessibility in Unexpected Places
By now, everyone's familiar with access-everywhere insurance firms. Consumers can access their account, contact a representative, and pay any statements through their insurer's mobile app.
While it's safe to say that most major firms have their own app, some might not be taking advantage of existing apps that consumers generally use more.
Home and condo insurer Hippo offer some of the same services we've highlighted above: instant digital quotes, personalized plans, and even coverage to some modern appliances other firms haven't yet taken into consideration.
One quirky benefit to dealing with Hippo, though, is the ability to submit payments through Facebook's Messenger app.
Insurers that view social media as a one-way conversation—they talk and consumers listen—perhaps don't realize consumers (especially young consumers) use social media in complex ways.
It's a plus when brands are responsive on social media, which has shown to drive loyalty among younger consumer demographics. However, when a brand successfully integrates their customer service with sites and apps that their target demographic use heavily, competition is obliterated.
The same can be said for all of these trends: Once a young consumer catches that an insurer has adapted to their digital needs and preferences, their decision has already been made.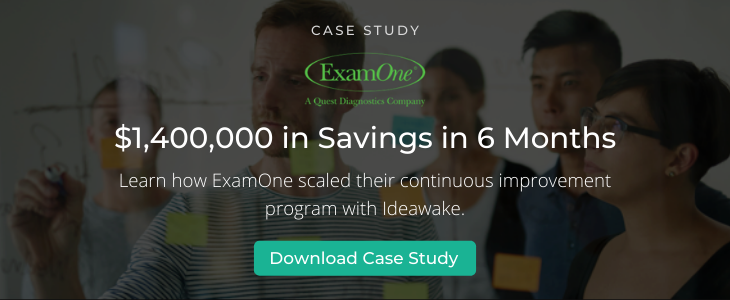 What trends have you noticed in the insurance industry, technological or otherwise? Let us know in the comments or on social media!