We understand that it's difficult to carry on with business as usual. That's why want to help you innovate together, even as your teams are physically apart.
Teams have gone remote, projects have been backlogged, and employees and leaders alike have more time on their hands.
The COVID-19 crisis has affected every industry. Whether you've managed to get some of your bearings straight or if you've been hit quite hard, we've overwhelmingly seen that organizations are struggling to keep up with their innovation efforts.
That's why we've developed our COVID-19 Rapid Response Plan, designed to quickly enable your organization to innovate while working remotely.
Our crisis response plan includes:
• A 7-day employee idea launch plan.

• An easy-to-use, preconfigured platform that supports idea collection to measured results.

• A discounted 8-week license with waived implementation fees.
Here are some other ways our customers are using Ideawake to foster employee engagement to address the challenges COVID-19 has uncovered.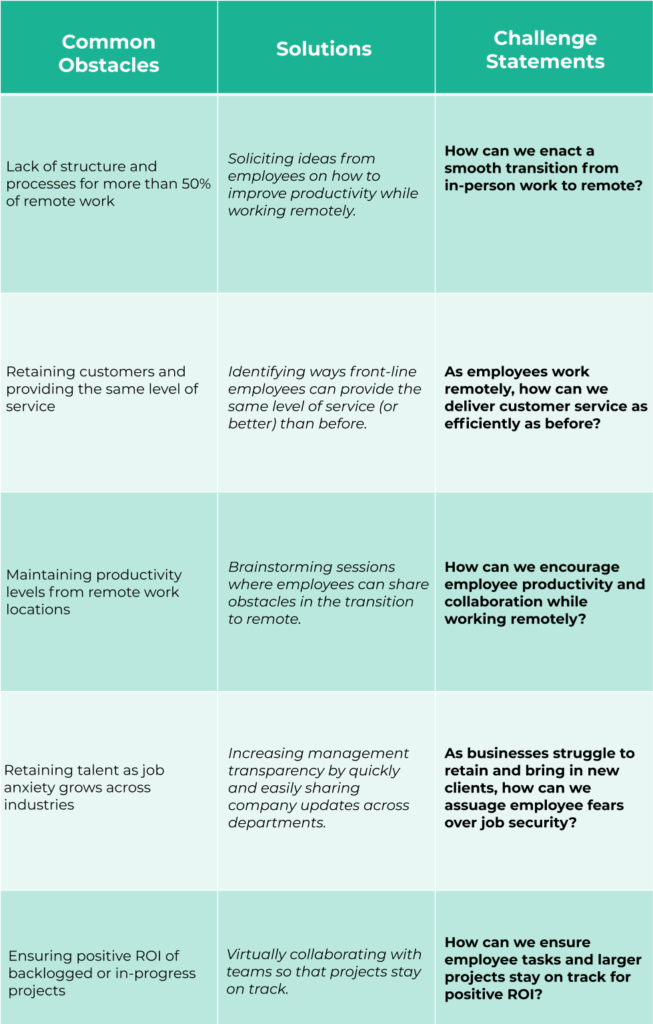 Your industry-specific challenges can be faced head-on with crowdsourced insight from your employees.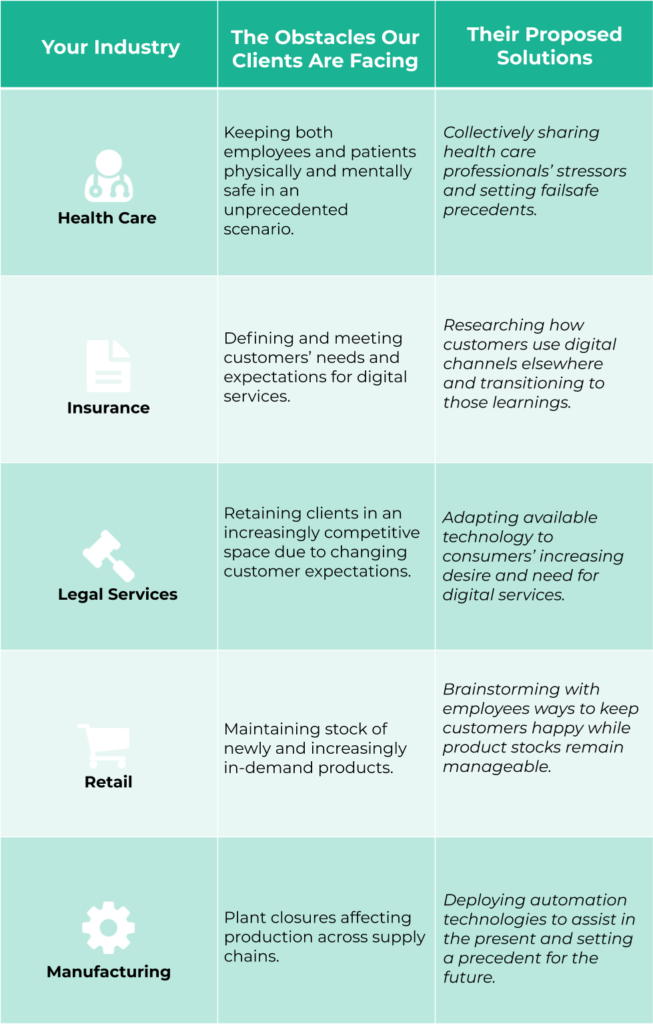 Engage your remote workforce to find new ways to deliver customer value digitally, uncover ways to reduce supply chain delays, or crowdsource safety precautions from the frontlines today with a free demo and overview of our COVID-19 Rapid Response Plan.